Price: $130,000 (Lake Frontage)


North Georgia
Lincolnton, GA30817



View Plat

View Topography
View Aerial

View Photos

To view the plat, topography, aerial, location map, photos, and the virtual tour you must disable your popup blockers to view the images in a popup window.

Agent(s) for this listing:
Charlie Lathem
Phone: 770-983-1310 (office)
Alt Phone: 770-654-6812 (cell)
Email Form

Stan Bennett
Phone: 770-983-1310 (office)
Alt Phone: 770-654-0491 (cell)
Email Form

» Email This Listing to a Friend
» Contact Us About This listing





LINCOLN COUNTY, GA
13.77+/- Acres
SOLD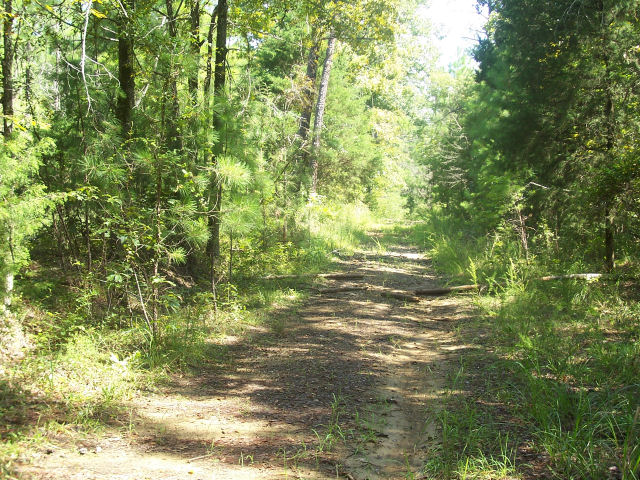 • 13.77 +/- wooded acres near Lincolnton, Ga.
• Property has access on Clark Hill Lake, dockable.
• Partially in planted pines (12-14 years old).
• Some open land could be put in pasture.
• Perfect for cabin and weekend getaway.
• Gentle topo, road access is limited.
• This is a Bank Owned Property!


Other North Georgia Properties



» Banks County, GA (31.31+- Acres)
» Banks County, GA (8+/- Acres)
» Banks County, GA (10.65+/- Acres)
» Banks County, GA (37.24+/- Acres)
» Banks County, GA (130+/- Acres)
» Banks County, GA (17.27+/- Acres)
» Banks County, GA (17.97+/- Acres)
» Banks County, GA (34.54+/- Acres)
» Banks County, GA (3.32+- Acres)
» Banks County, GA (29.32+- Acres)
» Banks County, GA (48.75+/- Acres)
» Banks County, GA (37.12+/- Acres)
» Banks County, GA (19.5+/- Acres)
» Banks County, GA (60.39+/- Acres)
» Banks County, GA (8.8+/- Acres)
» Banks County, GA (11+/- Acres)
» Banks County, GA (32+/- Acres)
» Banks County, GA (54.7+/- Acres)
» Banks County, GA (43.6+/- Acres)
» Banks County, GA (63+/- Acres)
» Banks County, GA (41.54+/- Acres)
» Banks County, GA (182 +/- Acres)
» Banks County, GA (30.68+/- Acres)
» Banks County, GA (37 Acres)
» Banks County, GA (70.71+/- Acres)
» Banks County, GA (305.35 Acres)
» Banks County, GA (287.87+- Acres)
» Banks County, GA (465 Acres)
» Banks County, GA (30.43+/- Acres)
» Banks County, GA (23.7+/- Acres)
» Banks County, GA (25+ Acres)
» Banks County, GA (89.02 Acres)
» Banks County, GA (164.85+/- Acres)
» Banks County, GA (13.59+/- Acres)
» Banks County, GA (35+/- Acres)
» Barrow County, GA (.61+/- Acres)
» Cherokee County, GA (38.9+/- Acres)
» Cherokee County, GA (5+/- Acres)
» Clarke County, GA (20+- Acres)
» Coweta County, GA (62+/- Acres)
» Elbert County, GA (161+/- Acres)
» Elbert County, GA (91 Acres)
» Elbert County, GA (25+ Acres)
» Elbert County, GA (73.3+/- Acres)
» Elbert County, GA (63.18+/- Acres)
» Elbert County, GA (102.56+/- Acres)
» Elbert County, GA (138.57+/- Acres)
» Elbert County, GA (44.7+/- Acres)
» Elbert County, GA (68.26 ac. Acres)
» Elbert County, GA (138.57 Acres Acres)
» Floyd County, GA (161 +/- Acres)
» Floyd County, GA (177 +/- Acres)
» Floyd County, GA (26 Acres)
» Floyd County, GA (20.36 Acres)
» Floyd County, GA (41 Acres)
» Floyd County, GA (197.95+/- Acres)
» Floyd & Chattooga County, GA (407.14 Acres)
» Floyd-Chattooga County, GA (741 +/- Acres)
» Forsyth County, GA (.5 Acres)
» Franklin County, GA (228+/- Acres)
» Franklin County, GA (7.29 Acres)
» Franklin County, GA (44+/- Acres)
» Franklin County, GA (34.3 Acres)
» Franklin County, GA (31.80+/- Acres)
» Franklin County, GA (40+/- Acres)
» Franklin County, GA (23.22 Acres)
» Franklin County, GA (332 Acres)
» Franklin County, GA (22.69 Acres)
» Franklin County, GA (41.12+/- Acres)
» Franklin County, GA (64.8+/- Acres)
» Franklin County, GA (11.78+/- Acres)
» Greene County, GA (340.44+/- Acres)
» Hall County, GA (9.47 ac. Acres)
» Hall County, GA (58.31 Acres)
» Hall County, GA (.75 Lake Lot Acres)
» Hall County, GA (39+/- Acres)
» Hall County, GA (4.67+/- Acres)
» Hall County, GA (129.39+- Acres)
» Hall County, GA (27+- Acres)
» Hall County, GA (4.41+- Acres)
» Hall County, GA (0.55+/- Acres)
» Hall County, GA (3.77+/- Acres Acres)
» Hall County, GA (17.2+/- Acres)
» Hall County, GA (44.818 acres Acres)
» Hall County, GA (50.631 Acres)
» Hall County, GA (39.23 Acres)
» Hall County, GA (3.96+/- Acres)
» Hall County, GA (43.56 Acres)
» Hall County, GA (38.5 Acres)
» Hall County, GA (66 Acres)
» Hall County, GA (4 residential lots Acres)
» Hall County, GA (39.4+/- Acres)
» Hall County, GA (17.31 Acres)
» Hall County, GA (20.04+/- Acres)
» Hall County, GA (27.08+/- Acres)
» Hall County, GA (56.9 +- Lake Lanier Acres)
» Hall County, GA (65+/- Acres)
» Hall County, GA (24.3+/- Acres)
» Hall County, GA (3.38+/- Acres)
» Hall County, GA (10.21+/- Acres)
» Hall County, GA (20 +- Acres)
» Hall County, GA (41.07+/- Acres)
» Hall County, GA (16.13+/- Acres)
» Hall / Banks County, GA (19.2 Acres)
» Haralson County, GA (218.01+/- Acres)
» Haralson County, GA (104+/- Acres)
» Hart County, GA (248.9 Acres)
» Hart County, GA (186.58+- Acres)
» Hart County, GA (62.95+/- Acres)
» Hart County, GA (1.64 Acres)
» Jackson County, GA (26.948 Acres)
» Jackson County, GA (24.52+/- Acres)
» Jackson County, GA (48.615+/- Acres)
» Jackson County, GA (2.28+- Acres)
» Jackson County, GA (180.7+- Acres)
» Jackson County, GA (23.07 +/- Acres)
» Jackson County, GA (25.4 +- Acres)
» Jackson County, GA (5.58+/- Acres)
» Jackson County, GA (21.59 +- Acres)
» Jackson County, GA (8.89+/- Acres)
» Jackson County, GA (58.98+/- Acres)
» Jasper County, GA (5.67 Acres)
» Jasper County, GA (5.02 Acres)
» Jasper County, GA (15.7+/- Acres)
» Jasper County, GA (117 +/- Acres)
» Madison County, GA (121 Acres)
» Madison County, GA (76.63 Acres)
» Madison County, GA (20.2 Acres)
» Madison County, GA (124.58+/- Acres)
» Madison County, GA (85.5+/- Acres)
» Madison County, GA (8.36+- Acres)
» Madison County, GA (76.82+/- Acres)
» Madison County, GA (162+/- Acres)
» Madison County, GA (108.26+/- Acres)
» Madison County, GA (95.573 Acres)
» Madison County, GA (103 Acres)
» Madison County, GA (43.4 +/- Acres)
» Madison County, GA (5.99+/- Acres)
» Madison County, GA (31+- Acres Acres)
» Madison County, GA (.78+/- Acres)
» Madison County, GA (.85+/- Acres)
» Madison County, GA (60.523 Acres)
» Morgan County, GA (175 Acres)
» Oconee County, GA (13.16 Acres)
» Oconee County, GA (151.49+/- Acres)
» Oconee County, GA (24.4 Acres)
» Oglethorpe County, GA (50+- Acres)
» Oglethorpe County, GA (24.51 +/- Acres)
» Oglethorpe County, GA (139.49+/- Acres)
» Oglethorpe County, GA (187.36+/- Acres)
» Oglethorpe County, GA (1270+/- Acres)
» Oglethorpe County, GA (40 Acres)
» Oglethorpe County, GA (75+ Acres)
» Oglethorpe County, GA (91 Acres)
» Oglethorpe County, GA (162.77 Acres)
» Oglethorpe County, GA (251.9 Acres)
» Polk County, GA (153+/- Acres)
» Polk County, GA (103 +/- Acres)
» Polk County, GA (167.29+/- Acres)
» Polk County, GA (1185 +/- Acres)
» Polk County, GA (134+/- Acres)
» Putnam County, GA (16.43+- Acres)
» Putnam County, GA (2.3+- Acres)
» Putnam County, GA (285.87 +/- Acres)
» Putnam County, GA (88+- Acres)
» Putnam County, GA (50+- Acres)
» Taliaferro County, GA (104.65+/- Acres)
» Taliaferro County, GA (66.07+/- Acres)
» Taliaferro County, GA (138.09+/- Acres)
» Walton County, GA (122.76+/- Acres)
» Wilkes County, GA (667+- Acres)