Price:


North Georgia
, GA



View Photos

To view the plat, topography, aerial, location map, photos, and the virtual tour you must disable your popup blockers to view the images in a popup window.

Agent(s) for this listing:
Stan Bennett
Phone: 770-983-1310 (office)
Alt Phone: 770-654-0491 (cell)
Email Form

Charlie Lathem
Phone: 770-983-1310 (office)
Alt Phone: 770-654-6812 (cell)
Email Form

» Email This Listing to a Friend
» Contact Us About This listing





MADISON COUNTY, GA
124.58+/- Acres
SOLD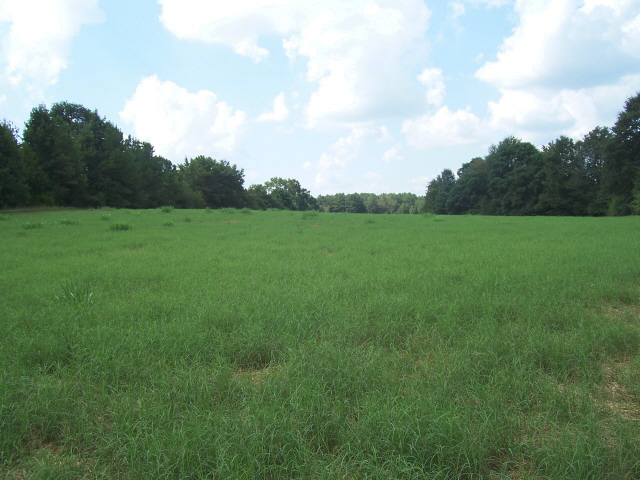 • Unique 124+/- acre estate property located in historic Madison County, Georgia between Danielsville and Comer. Property located less than 30 minutes from Athens, just 1 1/2 hours from Atlanta.
• This beautiful rural setting offers hay fields, millet fields for dove, corn fields, pine plantations, hardwood bottomland and an early 1900's farmhouse, perfect for a weekend getaway or deer camp house.
• The property boasts a level to gentle sloping topography with Rocky Shoals Creek meandering through the property.
• Long county paved road frontage on Comer/Paoli Road dissects the property.
• Current zoning of the property is Agricultural I. The property is currently in the State conservation use tax program keeping real estate taxes low for the owner.
• This is the first time this property has been offered on the market since the early 1900's. It offers the owner a wide range of opportunities from country estate living, farming, hunting, recreation, and future investment potential.
• Contact our office today for more information and a showing appointment.
***One of the Sellers holds an active Real Estate License in the State of Georgia***


Other North Georgia Properties



» Banks County, GA (60.39+/- Acres)
» Banks County, GA (37.24+/- Acres)
» Banks County, GA (31.31+- Acres)
» Banks County, GA (305.35 Acres)
» Banks County, GA (17.27+/- Acres)
» Banks County, GA (17.97+/- Acres)
» Banks County, GA (41.54+/- Acres)
» Banks County, GA (34.54+/- Acres)
» Banks County, GA (48.75+/- Acres)
» Banks County, GA (29.32+- Acres)
» Banks County, GA (30.43+/- Acres)
» Banks County, GA (37.12+/- Acres)
» Banks County, GA (8.8+/- Acres)
» Banks County, GA (11+/- Acres)
» Banks County, GA (43.6+/- Acres)
» Banks County, GA (63+/- Acres)
» Banks County, GA (130+/- Acres)
» Banks County, GA (54.7+/- Acres)
» Banks County, GA (32+/- Acres)
» Banks County, GA (10.65+/- Acres)
» Banks County, GA (19.5+/- Acres)
» Banks County, GA (3.32+- Acres)
» Banks County, GA (287.87+- Acres)
» Banks County, GA (30.68+/- Acres)
» Banks County, GA (23.7+/- Acres)
» Banks County, GA (8+/- Acres)
» Banks County, GA (182 +/- Acres)
» Banks County, GA (25+ Acres)
» Banks County, GA (89.02 Acres)
» Banks County, GA (37 Acres)
» Banks County, GA (465 Acres)
» Banks County, GA (164.85+/- Acres)
» Banks County, GA (13.59+/- Acres)
» Banks County, GA (35+/- Acres)
» Banks County, GA (70.71+/- Acres)
» Barrow County, GA (.61+/- Acres)
» Cherokee County, GA (38.9+/- Acres)
» Cherokee County, GA (5+/- Acres)
» Clarke County, GA (20+- Acres)
» Coweta County, GA (62+/- Acres)
» Elbert County, GA (63.18+/- Acres)
» Elbert County, GA (91 Acres)
» Elbert County, GA (25+ Acres)
» Elbert County, GA (161+/- Acres)
» Elbert County, GA (73.3+/- Acres)
» Elbert County, GA (44.7+/- Acres)
» Elbert County, GA (138.57+/- Acres)
» Elbert County, GA (68.26 ac. Acres)
» Elbert County, GA (102.56+/- Acres)
» Elbert County, GA (138.57 Acres Acres)
» Floyd County, GA (161 +/- Acres)
» Floyd County, GA (197.95+/- Acres)
» Floyd County, GA (41 Acres)
» Floyd County, GA (177 +/- Acres)
» Floyd County, GA (20.36 Acres)
» Floyd County, GA (26 Acres)
» Floyd & Chattooga County, GA (407.14 Acres)
» Floyd-Chattooga County, GA (741 +/- Acres)
» Forsyth County, GA (.5 Acres)
» Franklin County, GA (34.3 Acres)
» Franklin County, GA (332 Acres)
» Franklin County, GA (41.12+/- Acres)
» Franklin County, GA (7.29 Acres)
» Franklin County, GA (11.78+/- Acres)
» Franklin County, GA (44+/- Acres)
» Franklin County, GA (23.22 Acres)
» Franklin County, GA (64.8+/- Acres)
» Franklin County, GA (228+/- Acres)
» Franklin County, GA (31.80+/- Acres)
» Franklin County, GA (40+/- Acres)
» Franklin County, GA (22.69 Acres)
» Greene County, GA (340.44+/- Acres)
» Hall County, GA (44.818 acres Acres)
» Hall County, GA (.75 Lake Lot Acres)
» Hall County, GA (4.41+- Acres)
» Hall County, GA (129.39+- Acres)
» Hall County, GA (17.2+/- Acres)
» Hall County, GA (39.23 Acres)
» Hall County, GA (20 +- Acres)
» Hall County, GA (65+/- Acres)
» Hall County, GA (3.77+/- Acres Acres)
» Hall County, GA (9.47 ac. Acres)
» Hall County, GA (16.13+/- Acres)
» Hall County, GA (24.3+/- Acres)
» Hall County, GA (43.56 Acres)
» Hall County, GA (50.631 Acres)
» Hall County, GA (3.96+/- Acres)
» Hall County, GA (0.55+/- Acres)
» Hall County, GA (27+- Acres)
» Hall County, GA (4 residential lots Acres)
» Hall County, GA (38.5 Acres)
» Hall County, GA (17.31 Acres)
» Hall County, GA (3.38+/- Acres)
» Hall County, GA (4.67+/- Acres)
» Hall County, GA (39+/- Acres)
» Hall County, GA (66 Acres)
» Hall County, GA (27.08+/- Acres)
» Hall County, GA (10.21+/- Acres)
» Hall County, GA (56.9 +- Lake Lanier Acres)
» Hall County, GA (41.07+/- Acres)
» Hall County, GA (20.04+/- Acres)
» Hall County, GA (39.4+/- Acres)
» Hall County, GA (58.31 Acres)
» Hall / Banks County, GA (19.2 Acres)
» Haralson County, GA (104+/- Acres)
» Haralson County, GA (218.01+/- Acres)
» Hart County, GA (248.9 Acres)
» Hart County, GA (62.95+/- Acres)
» Hart County, GA (1.64 Acres)
» Hart County, GA (186.58+- Acres)
» Jackson County, GA (180.7+- Acres)
» Jackson County, GA (24.52+/- Acres)
» Jackson County, GA (26.948 Acres)
» Jackson County, GA (58.98+/- Acres)
» Jackson County, GA (8.89+/- Acres)
» Jackson County, GA (2.28+- Acres)
» Jackson County, GA (48.615+/- Acres)
» Jackson County, GA (25.4 +- Acres)
» Jackson County, GA (5.58+/- Acres)
» Jackson County, GA (23.07 +/- Acres)
» Jackson County, GA (21.59 +- Acres)
» Jasper County, GA (5.67 Acres)
» Jasper County, GA (15.7+/- Acres)
» Jasper County, GA (5.02 Acres)
» Jasper County, GA (117 +/- Acres)
» Lincoln County, GA (13.77+/- Acres)
» Madison County, GA (8.36+- Acres)
» Madison County, GA (76.63 Acres)
» Madison County, GA (20.2 Acres)
» Madison County, GA (85.5+/- Acres)
» Madison County, GA (5.99+/- Acres)
» Madison County, GA (162+/- Acres)
» Madison County, GA (95.573 Acres)
» Madison County, GA (121 Acres)
» Madison County, GA (.78+/- Acres)
» Madison County, GA (76.82+/- Acres)
» Madison County, GA (.85+/- Acres)
» Madison County, GA (108.26+/- Acres)
» Madison County, GA (43.4 +/- Acres)
» Madison County, GA (31+- Acres Acres)
» Madison County, GA (60.523 Acres)
» Madison County, GA (103 Acres)
» Morgan County, GA (175 Acres)
» Oconee County, GA (151.49+/- Acres)
» Oconee County, GA (13.16 Acres)
» Oconee County, GA (24.4 Acres)
» Oglethorpe County, GA (162.77 Acres)
» Oglethorpe County, GA (75+ Acres)
» Oglethorpe County, GA (1270+/- Acres)
» Oglethorpe County, GA (40 Acres)
» Oglethorpe County, GA (91 Acres)
» Oglethorpe County, GA (139.49+/- Acres)
» Oglethorpe County, GA (24.51 +/- Acres)
» Oglethorpe County, GA (251.9 Acres)
» Oglethorpe County, GA (187.36+/- Acres)
» Oglethorpe County, GA (50+- Acres)
» Polk County, GA (153+/- Acres)
» Polk County, GA (103 +/- Acres)
» Polk County, GA (134+/- Acres)
» Polk County, GA (167.29+/- Acres)
» Polk County, GA (1185 +/- Acres)
» Putnam County, GA (88+- Acres)
» Putnam County, GA (50+- Acres)
» Putnam County, GA (285.87 +/- Acres)
» Putnam County, GA (16.43+- Acres)
» Putnam County, GA (2.3+- Acres)
» Taliaferro County, GA (66.07+/- Acres)
» Taliaferro County, GA (104.65+/- Acres)
» Taliaferro County, GA (138.09+/- Acres)
» Walton County, GA (122.76+/- Acres)
» Wilkes County, GA (667+- Acres)