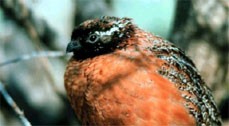 Expert, Reliable Service


Southern Heritage Land is able to offer expert, reliable service of our outstanding team of experts. Our real estate brokers and agents along with a network of certified appraisers, registered foreste rs, tax attorneys, accountants, surveyors, engineers, and wildlife biologist, are available to assist in developing the best strategy for your land for sale in Georgia, North Carolina, South Carolina, Tennessee, Alabama and Mississippi.

Your Team for Success

Every member of the Southern Heritage Land Company Inc. team understands the complex real estate market and works hard to assist clients in achieving all their real estate goals. Please take a moment to meet our team:

The Best in the Business


Our team is proud to be stewards of the land, encouraging a balance of responsible growth, protection of private property rights, conservation, and preservation. At the same time, we understand the complex real estate market.
Service Areas
Georgia
Alabama
North Carolina
South Carolina
Tennessee
Mississippi
view all of our service
areas contact info