Price: $12,000/Acre Farm/Residential/Recreational


North Georgia
Lula, GA30554



View Plat

View Topography

View Aerial

View Photos

To view the plat, topography, aerial, location map, photos, and the virtual tour you must disable your popup blockers to view the images in a popup window.

Agent(s) for this listing:
Stan Bennett
Phone: 770-983-1310 (office)
Alt Phone: 770-654-0491 (cell)
Email Form

Charlie Lathem
Phone: 770-983-1310 (office)
Alt Phone: 770-654-6812 (cell)
Email Form

» Email This Listing to a Friend
» Contact Us About This listing



HALL COUNTY, GA
40.9+- ac Acres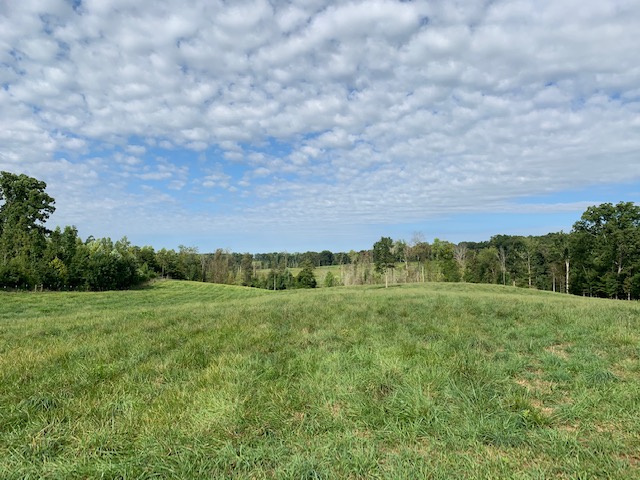 * Outstanding 40.9 acre tract located in northern Hall County on Ga. Hwy. 52.
* Property has been cleared, placed in pasture, completely fenced and ready for horses or cattle.
* Huge area planted in sunflowers and millet.
* Creek runs through property, backed up for duck habitat.
* Several great elevated locations for home.
* Perfect spot to raise a family and have horses, livestock.
* Located in the Wauka Mountain Elementary and North Hall School Districts.
* Easy access to Georgia Hwy. 365 and U.S. Hwy. 129 into Gainesville.
* Property is signed up for the 10 Year Farm Covenant Program keeping property taxes lower.
* This property won't last long so give us a call and come take a look!
Other North Georgia Properties



» Banks County, GA (3.32+- Acres)
» Banks County, GA (60.39+/- Acres)
» Banks County, GA (8.8+/- Acres)
» Banks County, GA (11+/- Acres)
» Banks County, GA (43.6+/- Acres)
» Banks County, GA (63+/- Acres)
» Banks County, GA (130+/- Acres)
» Banks County, GA (13.59+/- Acres)
» Banks County, GA (32+/- Acres)
» Banks County, GA (19.5+/- Acres)
» Banks County, GA (30.68+/- Acres)
» Banks County, GA (30.43+/- Acres)
» Banks County, GA (31.31+- Acres)
» Banks County, GA (54.7+/- Acres)
» Banks County, GA (34.54+/- Acres)
» Banks County, GA (17.97+/- Acres)
» Banks County, GA (17.27+/- Acres)
» Banks County, GA (305.35 Acres)
» Banks County, GA (23.7+/- Acres)
» Banks County, GA (182 +/- Acres)
» Banks County, GA (37.12+/- Acres)
» Banks County, GA (10.65+/- Acres)
» Banks County, GA (35+/- Acres)
» Banks County, GA (164.85+/- Acres)
» Banks County, GA (70.71+/- Acres)
» Banks County, GA (37 Acres)
» Banks County, GA (48.75+/- Acres)
» Banks County, GA (37.24+/- Acres)
» Banks County, GA (25+ Acres)
» Banks County, GA (41.54+/- Acres)
» Banks County, GA (8+/- Acres)
» Banks County, GA (89.02 Acres)
» Barrow County, GA (.61+/- Acres)
» Cherokee County, GA (38.9+/- Acres)
» Cherokee County, GA (5+/- Acres)
» Clarke County, GA (20+- Acres)
» Coweta County, GA (62+/- Acres)
» Elbert County, GA (102.56+/- Acres)
» Elbert County, GA (68.26 ac. Acres)
» Elbert County, GA (138.57+/- Acres)
» Elbert County, GA (63.18+/- Acres)
» Elbert County, GA (44.7+/- Acres)
» Elbert County, GA (73.3+/- Acres)
» Elbert County, GA (161+/- Acres)
» Elbert County, GA (25+ Acres)
» Elbert County, GA (91 Acres)
» Floyd County, GA (26 Acres)
» Floyd County, GA (41 Acres)
» Floyd County, GA (197.95+/- Acres)
» Floyd County, GA (177 +/- Acres)
» Floyd County, GA (161 +/- Acres)
» Floyd County, GA (20.36 Acres)
» Floyd & Chattooga County, GA (407.14 Acres)
» Floyd-Chattooga County, GA (741 +/- Acres)
» Franklin County, GA (178.62 Acres)
» Franklin County, GA (228+/- Acres)
» Franklin County, GA (40+/- Acres)
» Franklin County, GA (31.80+/- Acres)
» Franklin County, GA (22.69 Acres)
» Franklin County, GA (41.12+/- Acres)
» Franklin County, GA (44+/- Acres)
» Franklin County, GA (34.3 Acres)
» Franklin County, GA (64.8+/- Acres)
» Franklin County, GA (7.29 Acres)
» Franklin County, GA (332 Acres)
» Franklin County, GA (23.22 Acres)
» Franklin County, GA (11.78+/- Acres)
» Greene County, GA (340.44+/- Acres)
» Hall County, GA (20 +- Acres)
» Hall County, GA (65+/- Acres)
» Hall County, GA (9 +/- Acres)
» Hall County, GA (17.31 Acres)
» Hall County, GA (38.5 Acres)
» Hall County, GA (3.77+/- Acres Acres)
» Hall County, GA (20.04+/- Acres)
» Hall County, GA (0.55+/- Acres)
» Hall County, GA (39+/- Acres)
» Hall County, GA (27+- Acres)
» Hall County, GA (17.2+/- Acres)
» Hall County, GA (43.56 Acres)
» Hall County, GA (39.4+/- Acres)
» Hall County, GA (4.67+/- Acres)
» Hall County, GA (66 Acres)
» Hall County, GA (39.23 Acres)
» Hall County, GA (10.21+/- Acres)
» Hall County, GA (50.631 Acres)
» Hall County, GA (3.38+/- Acres)
» Hall County, GA (4 residential lots Acres)
» Hall County, GA (3.96+/- Acres)
» Hall County, GA (41.07+/- Acres)
» Hall County, GA (24.3+/- Acres)
» Hall County, GA (129.39+- Acres)
» Hall County, GA (16.13+/- Acres)
» Hall County, GA (58.31 Acres)
» Hall County, GA (27.08+/- Acres)
» Hall / Banks County, GA (19.2 Acres)
» Haralson County, GA (218.01+/- Acres)
» Haralson County, GA (104+/- Acres)
» Hart County, GA (1.64 Acres)
» Hart County, GA (62.95+/- Acres)
» Hart County, GA (186.58+- Acres)
» Hart County, GA (248.9 Acres)
» Jackson County, GA (2.28+- Acres)
» Jackson County, GA (48.615+/- Acres)
» Jackson County, GA (25.4 +- Acres)
» Jackson County, GA (24.52+/- Acres)
» Jackson County, GA (26.948 Acres)
» Jackson County, GA (58.98+/- Acres)
» Jackson County, GA (280+- Acres)
» Jackson County, GA (223.782 Acres)
» Jackson County, GA (23.07 +/- Acres)
» Jackson County, GA (8.89+/- Acres)
» Jackson County, GA (21.59 +- Acres)
» Jackson County, GA (5.58+/- Acres)
» Jasper County, GA (117 +/- Acres)
» Jasper County, GA (5.67 Acres)
» Jasper County, GA (15.7+/- Acres)
» Jasper County, GA (5.02 Acres)
» Lincoln County, GA (13.77+/- Acres)
» Madison County, GA (162+/- Acres)
» Madison County, GA (8.36+- Acres)
» Madison County, GA (76.82+/- Acres)
» Madison County, GA (76.63 Acres)
» Madison County, GA (.78+/- Acres)
» Madison County, GA (20.2 Acres)
» Madison County, GA (.85+/- Acres)
» Madison County, GA (121 Acres)
» Madison County, GA (108.26+/- Acres)
» Madison County, GA (95.573 Acres)
» Madison County, GA (43.4 +/- Acres)
» Madison County, GA (85.5+/- Acres)
» Madison County, GA (124.58+/- Acres)
» Madison County, GA (5.99+/- Acres)
» Madison County, GA (31+- Acres Acres)
» Madison County, GA (103 Acres)
» Madison County, GA (60.523 Acres)
» Morgan County, GA (175 Acres)
» Oconee County, GA (13.16 Acres)
» Oconee County, GA (24.4 Acres)
» Oconee County, GA (151.49+/- Acres)
» Oglethorpe County, GA (75+ Acres)
» Oglethorpe County, GA (24.51 +/- Acres)
» Oglethorpe County, GA (139.49+/- Acres)
» Oglethorpe County, GA (187.36+/- Acres)
» Oglethorpe County, GA (63.9 Acres)
» Oglethorpe County, GA (40 Acres)
» Oglethorpe County, GA (1270+/- Acres)
» Oglethorpe County, GA (162.77 Acres)
» Oglethorpe County, GA (50+- Acres)
» Oglethorpe County, GA (251.9 Acres)
» Oglethorpe County, GA (91 Acres)
» Polk County, GA (1185 +/- Acres)
» Polk County, GA (134+/- Acres)
» Polk County, GA (153+/- Acres)
» Polk County, GA (167.29+/- Acres)
» Polk County, GA (103 +/- Acres)
» Putnam County, GA (285.87 +/- Acres)
» Taliaferro County, GA (104.65+/- Acres)
» Taliaferro County, GA (66.07+/- Acres)
» Taliaferro County, GA (138.09+/- Acres)
» Walton County, GA (122.76+/- Acres)
» Wilkes County, GA (667+- Acres)
» Wilkes County, GA (209.64+- Acres)