WAYNE COUNTY, GA
1,747 Acres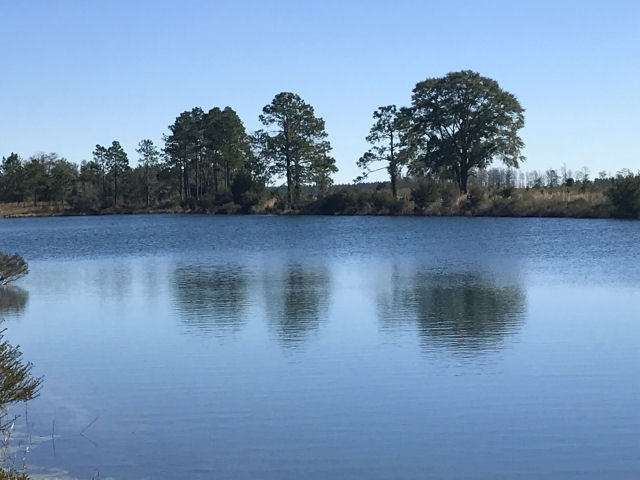 Hodges-Anderson Estate - current and past land uses
⦁ 1,747 acre contiguous tract in the same family for 80 years.
⦁ Excellent investment for Commercial/Industrial as well as Residential/Recreational uses
⦁ 197 acres lies in Jesup city limits with remainder of acreage lying in Wayne County Georgia.
⦁ Borders US 301, 2.5+- miles frontage on CSX Railroad, and frontage on Grantham Road
⦁ Borders Rayonier land and two other private landowners
⦁ Property accessed thru the extensive maintained road network
⦁ Near Altamaha River and Georgia Coast
⦁ Entire tract sits atop the Floridian Aquifer System
⦁ 30 acre spring fed lake stocked with bass and bream
⦁ Permitted 25 acre lake under construction
⦁ Duck flyaway and spring fed natural cypress duck ponds
⦁ Many Wild Quail Coveys
⦁ Abundant deer, boar, turkey and fox hunting
⦁ Timber and crop farming in well drained soils
⦁ Surrounded by one of the nation's largest concentration of pulp/saw mills
⦁ Current uses include tree farming, pine straw harvesting, and recreational uses. Pine plantations consist of loblolly, slash and long leaf.
⦁ Cattle and livestock (in past years)
⦁ The 5 acre Onsite Rodeo Arena has hosted dozens of cowboy and rodeo activities (in past years). Also hosted on the property in the past: Georgia Field Trials-Retriever events several times, and Georgia Pacific educational programs certified under their MAP Program.
This property is marketed in cooperation with Ritch Realty, DBA: The Blue Green Land and Timber Company. For more information or to view this property please contact Mr. Tom Ritch at 706-767-2749