LUMPKIN COUNTY, GA
1.61 Acres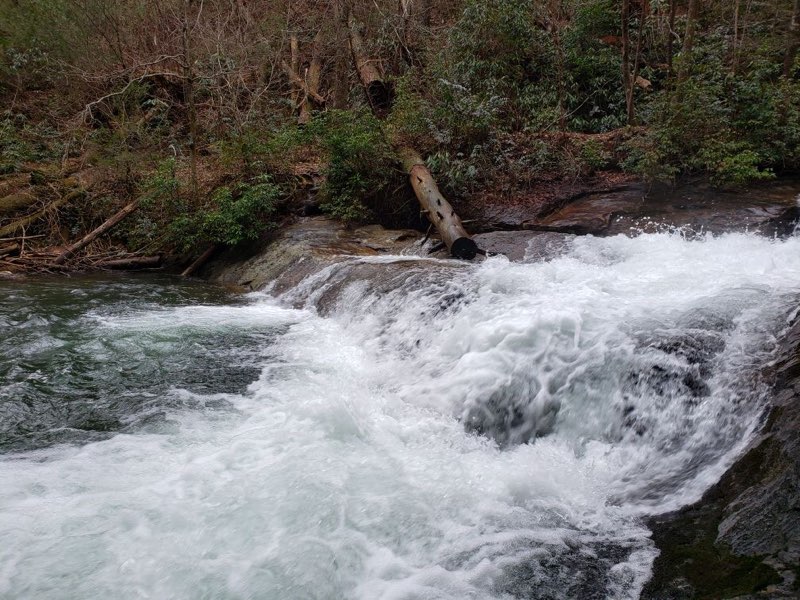 •Outstanding trout water lot on headwaters of Chestatee River with 485+-ft. on Frogtown Creek.
•Nice waterfall, noisy, fast moving water with large pools.
•Property fronts registered trout water in the U.S. Chattahoochee National Forest and Chestatee
Wildlife Management Area.
•Large recreational deck/platform with spot to attach RV.
•Great location for family cabin and weekend getaway.
•Property is all wooded with large hemlocks.
•Easy access to Cleveland, Helen, Dahlonega, Blairsville.
•Close to Vogel State Park, Desoto Falls Park, U.S.F.S public hunting land for deer/bear, turkey. Miles of public trout water, camping, and horseback riding opportunities.
•Community water available. Approved for septic system.
• Access by good all weather gravel road off U.S. Hwy. 129.
•Perfect North Georgia Mountain retreat!
•Contact us today to view!