Price: $69,000


Georgia Mountains
Mount Airy, GA30563



View Plat

View Topography

View Aerial

View Photos

To view the plat, topography, aerial, location map, photos, and the virtual tour you must disable your popup blockers to view the images in a popup window.

Agent(s) for this listing:
Charlie Lathem
Phone: 770-983-1310 (office)
Alt Phone: 770-654-6812 (cell)
Email Form

Stan Bennett
Phone: 770-983-1310 (office)
Alt Phone: 770-654-0491 (cell)
Email Form

» Email This Listing to a Friend
» Contact Us About This listing



HABERSHAM COUNTY, GA
17.155+/- Acres
SOLD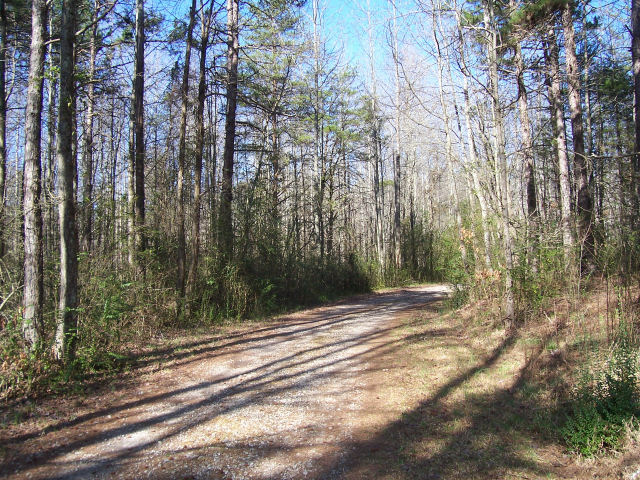 • 17+/- acre building tract located just off Ga. Hwy. 365.
• All wooded in mostly hardwoods.
• Creek on property.
• Good gravel road access off Rock Road.
• Gentle rolling property, would make excellent farm.
• Close to schools, shopping and commercial district.
• This is a BANK OWNED property!!
Other Georgia Mountains Properties



» Chattooga County, GA (161 +/- Acres)
» Chattooga County, GA (716.57+/- Acres)
» Chattooga County, GA (1256.986+/- Acres)
» Chattooga County, GA (179 Acres)
» Chattooga County, GA (156 +/- Acres)
» Dawson County, GA (19.42+/- Acres)
» Dawson County, GA (35+/- Acres)
» Floyd-Chattooga County, GA (741 +/- Acres)
» Gilmer County, GA (9 acres Acres)
» Gilmer County, GA (0.85 Acres)
» Gilmer County, GA (475 +/- Acres)
» Gilmer County, GA (162 Acres)
» Gilmer County, GA (95 Acres)
» Gilmer County, GA (211.45 Acres)
» Gilmer County, GA (221 Acres)
» Gilmer County, GA (177.33 Acres)
» Gilmer County, GA (132 Acres)
» Gilmer County, GA (2.51 Acres)
» Gilmer County, GA (20.82 Acres)
» Gilmer County, GA (200+/- Acres)
» Gilmer County, GA (15+/- Acres)
» Gordon County, GA (100 +/- Acres)
» Habersham County, GA (64.13+/- Acres)
» Habersham County, GA (60.97+/- Acres)
» Habersham County, GA (106.2+/- Acres)
» Habersham County, GA (13 Acres)
» Habersham County, GA (111 Acres)
» Habersham County, GA (334 Acres)
» Habersham County, GA (58.18+/- Acres)
» Habersham County, GA (36.22+/- Acres)
» Habersham County, GA (12+/- Acres)
» Habersham County, GA (9 + Acres)
» Habersham County, GA (39.485+/- Acres)
» Habersham County, GA (16.32 +- Acres)
» Habersham County, GA (125.65+/- Acres)
» Habersham County, GA (254.35+/- Acres)
» Habersham County, GA (1.16 Acres)
» Habersham County, GA (44.01+/- Acres)
» Habersham County, GA (235+/- Acres)
» Habersham County, GA (39.6 Acres)
» Habersham County, GA (20.18 +- Acres)
» Habersham County, GA (7.5+/- Acres)
» Habersham County, GA (24.93+/- Acres)
» Habersham County, GA (28.86 +/- Acres)
» Habersham County, GA (19+- Acres)
» Habersham County, GA (39+ Acres)
» Habersham County, GA (53.11+/- Acres)
» Habersham County, GA (45.91 Acres)
» Habersham County, GA (279 Acres)
» Habersham County, GA (22.24+/- Acres)
» Lumpkin County, GA (1.61 Acres)
» Lumpkin County, GA (2.55 Acres)
» Lumpkin County, GA (9.93+/- Acres)
» Pickens County, GA (274.59 Acres)
» Pickens County, GA (7.93+/- Acres)
» Pickens County, GA (84 Acres)
» Pickens County, GA (8.90 +/- Acres)
» Pickens County, GA (4.4 +/- Acres)
» Stephens County, GA (42.5 Acres)
» Stephens County, GA (1 Acres)
» Stephens County, GA (58 Acres)
» Stephens County, GA (12.41 +/- Acres)
» Stephens County, GA (36.23 Acres)
» Stephens County, GA (27.28+/- Acres)
» Stephens County, GA (21.1 Acres)
» Stephens County, GA (25.14 Acres)
» Stephens County, GA (29.07 +/- Acres)
» Stephens County, GA (2.5+/- Acres)
» Stephens County, GA (59.51 +/- Acres)
» Stephens County, GA (30 Acres)
» Stephens County, GA (12.51 +/- Acres)
» Stephens County, GA (22.01 Acres)
» Towns County, GA (25 +/- Acres)
» Towns County, GA (37.13 Acres)
» Towns County, GA (103.82+/- Acres)
» White County, GA (1.710+/- Acres)
» White County, GA (1.9+/- Acres)
» White County, GA (12+/- Acres)
» White County, GA (15.06 Acres)
» White County, GA (7.24+/- Acres)
» White County, GA (1.99+/- Acres)
» White County, GA (174+/- Acres)
» White County, GA (1.176+/- Acres)
» White County, GA (5.10 +/- Acres)
» White County, GA (146+/- Acres)
» White County, GA (130 Acres)
» White County, GA (2.52 Acres)
» White County, GA (83.24 acres Acres)
» White County, GA (15.07+/- Acres)
» White County, GA (20.24+/- Acres)
» White County, GA (21.9 acres Acres)
» White County, GA (15.4+/- Acres)
» Whitfield County, GA (136.34+/- Acres)