Explore the Bounty of North Georgia Mountain Property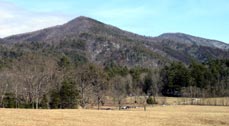 North Georgia has a wide variety of land for sale. From the foothills of the Blue Ridge Mountains to the shores of Lake Rabun, there are countless log cabins, country cottages, horse farms, and undeveloped land parcels to choose from.

That's why the brokers at Southern Heritage Land Company Inc. immerse themselves in north Georgia mountain property. We are constantly aware of all the various properties and land for sale in north Georgia. This knowledge allows us to provide you with a comprehensive list of north Georgia mountain property for sale.


Find a Slice of Heaven in a Piece of North Georgia Land for Sale
With the large number of properties Southern Heritage Land Company Inc. provides, we often find clients have a hard time sorting through the list. That's why our brokers are trained to carefully listen to your needs and desires, noting what land and property characteristics suit you best. We then compile a list of recommended north Georgia mountain properties. This process allows us to help you find your slice of heaven in a north Georgia mountain property.




"From Blue Ridge to Blairsville, Ellijay to Jasper, our brokers can find the perfect piece of north Georgia Mountain property for you."